Taking a look at The Growth of Independent Insurance Agencies on Digital Platforms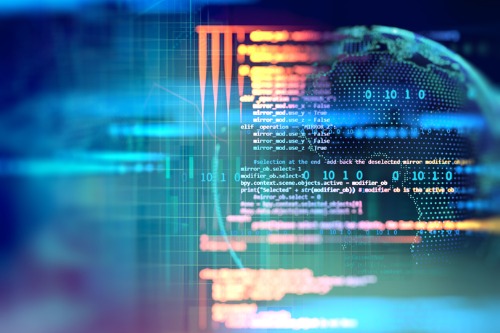 The emergence of digital technology has caused the insurance industry to undergo a significant upheaval. The traditional insurance industry is under pressure from a new generation of disruptors: internet-based independent insurance providers. The use of technology by these firms to deliver a seamless and customer-centric insurance experience has revolutionized how individuals and organizations purchase and manage their insurance products.
Several digital insurance agencies have revolutionized the industry through their robust working method and effective results. Coastal Insurance Solutions, a digital insurance agency, was founded in 2001 by David W. Clausen to serve the unique needs of coastal homeowners on Long Island, New York.
With an emphasis on homeowners, flood, and high-value home insurance, Coastal Insurance Solutions uses online channels to draw in and keep customers. The CEO, David W. Clausen, asserts that "our clients have increasingly turned to the internet to comprehend the complexity associated with the insurance buying transaction, and we can develop confidence by providing precise and accurate information digitally. Our strategy has consistently met our client's requirements and high standards". As a result, they have invested significantly in cutting-edge technologies to support their digital strategy and promote online interactions that will enhance company processes in much more efficient ways.
Digital insurance companies such as Coastal Insurance Solutions have changed the landscape of the insurance industry. In the past, insurance companies were brick-and-mortar businesses that required clients to come in person to discuss their insurance needs and purchase policies. The digital revolution, however, has brought forth a new era when consumers now expect convenience, openness, and quick access to information. Utilizing technology to simplify the insurance process and provide specialized services, digital independent insurance agencies have risen to the challenge.
The advent of digital independent insurance agencies has expanded the traditional insurance market, forcing traditional insurance agencies and established carriers to change to meet shifting customer expectations. To improve their online capabilities and provide comparable digital experiences, incumbents cooperate with insurance startups and invest in digital technologies.
Additionally, the emergence of digital agencies has promoted healthy competition, spurring innovation and inciting insurance providers to create more client-focused goods and services. All customers stand to gain from the growing emphasis on the customer experience as insurers work to provide smooth, customized, and hassle-free insurance services.
Digital independent insurance companies are transforming the insurance sector by fusing the latest and greatest technology with individualized service. These organizations offer general ease, openness, variety, and improved customer experiences. The insurance industry will experience a change towards more customer-centric practices, increasing digitization, and an emphasis on offering customized insurance products as they continue to gain traction. Digital independent insurance agencies empower consumers and revolutionize how insurance is acquired and administered by using technology and questioning conventional standards.